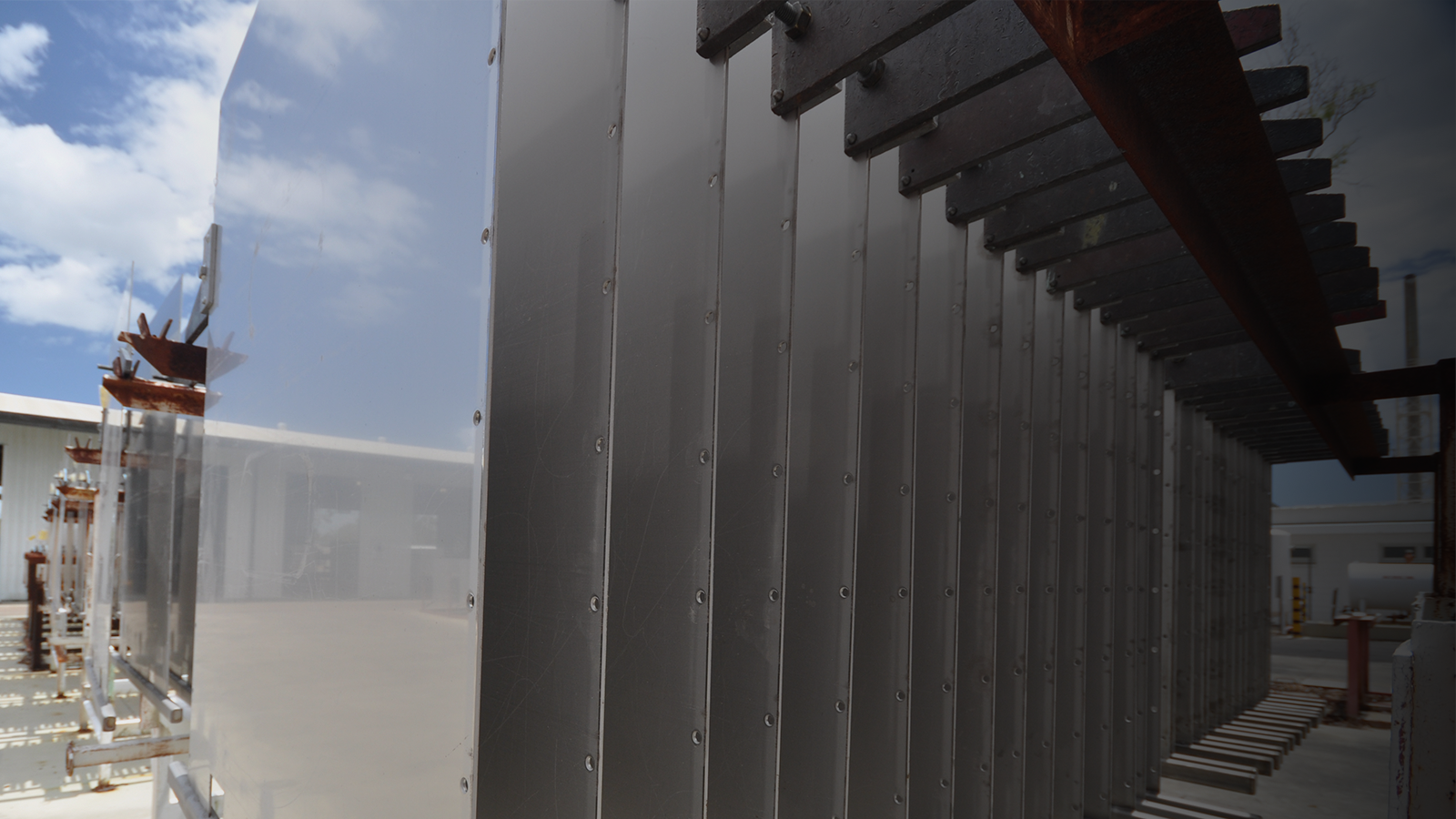 42
electrorefining installations
77
electrowinning installations
News and media
Keep up to date with the latest news and information about ISAKIDDTM.
About
The ISAKIDD™ Technology package is more than just a cathode plate or stripping machine, but rather a technology solution encompassing all aspects of design and operation to ensure a highly efficient and functional copper refining operation.
ISAKIDD™ installations
Find information about current ISAKIDD™ installations.
The ISAKIDD™ range of plates and handling equipment create the best fit-for-purpose in real world copper electro-winning and electro-refining. Long the benchmark in the industry, ISAKIDD™ accounts for over 13.6 mtpa of copper production from over 116 licensees world wide, including Glencore's own operations.
We provide clients with a comprehensive range of technology, process
support and core equipment to ensure long term operational and economic success.
​ISAKIDD™ Technology Services
Cathode Plates
Glencore Technology developed the first stainless steel production cathode in the late 70's and has over 30 years experience in cathode plate technology, design and manufacture. We are committed to continually improving our offerings to address the needs of our customers. More recently this has led to the development of cathode types such as the HP, Isa BR and the Duplex Cathode.
Electrode Handling Equipment
Glencore Technology combined the operational know-how from both the KIDD PROCESS and ISA PROCESS™ to improve the stripping process. A fundamentally new stripping concept was developed and a prototype mechanism was tested manually for an extensive period.
Process Design
ISAKIDD™ Technology teams provide complete engineering for a project from
the initial concept study right through to commissioning and start up services.

Get more information about ISAKIDD™. Complete the form below and we'll be in touch.
In submitting, you agree to opt-in to receive any relevant news about innovations, technologies, installations and more. You can choose to unsubscribe at any time.
We do not share your personal information with third parties. Glencore Technology is committed to protecting your privacy and will deal with your personal information in accordance with our Privacy Policy.